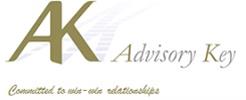 Senior Corporate Legal officer - Advisory Key
Luxembourg, Luxembourg 1221
Advisory Key is a Consulting & Recruiting Company specialized in Project Management, Business Analysis and Operations in the investment fund industry & wealth management. This year, we conducted more than 100 assignments successfully. Advisory Key knows a sharp growth since its creation in 2010. We are constantly growing and we now are working with the major banks in Luxembourg and Paris. Together with our team composed of more than 140 high-caliber professionals, we develop a culture of excellence and deliver cost-effective advice.
Senior Corporate Legal Officer
On behalf of a prestigious asset management company based in Luxembourg, we are looking for a senior corporate officer.
Your responsibilities would include:
A careful administration of the day-to-day queries but also an active follow-up and management of on-going client business (including closings)
The preparation and organization of board and shareholders' meetings as well as of the relevant documents and minutes
The monitoring of the accuracy and exhaustiveness of client files in cooperation with the accounting team
The drafting, with the help/supervision of our legal and compliance departments, of agreements or of any other legal documents which may be required
The follow-up and control of bank transactions including the KYC monitoring of the files
e. in summary and with the interference of the other departments, an A to Z management of client companies
Key Skills & Background:
A background in corporate law (min. BAC +3) with a sound knowledge of Luxembourg corporate law
A basic knowledge of Luxembourg tax and accounting rules
At least 3 years of experience in a similar position, ideally within a Luxembourg trust company operating in an international environment
Excellent written and oral French and English skills are essential, any other language is an advantage
Good knowledge of MS Office applications
Good self-organization and keen attention to details
Excellent client service skills: committed to anticipating client needs and ensuring client satisfaction using appropriate interpersonal skills and demonstrating confidence and professionalism
Be motivated, dynamic and pro-active with an ability to manage priorities and meet deadline
Why would you want to work with us?
Become part of a global organization with solid financial foundations, real ambition, entrepreneurial spirit and a clear strategy for growth;
Have an challenging and varied work;
Work within a multicultural, pleasant and dynamic environment;
Get an extensive training plan to develop your knowledge and skills;
Receive attractive benefits.
Should you be interested in applying for this challenging job offer, please liaise with Advisory Key Sarl (Luxembourg) by phone : +352 26 45 99 85 or by email recruitment@advisorykey.com <recruitment@advisorykey.com> . We guarantee you an answer within 15 days, and above all the confidentiality of your application thanks to a meticulous application of the GDPR rules.
Stay connected by following our "Advisory Key" page on LinkedIn