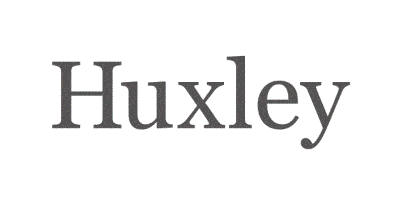 (Senior) Career Advisor - ENG/FR - Huxley
Luxembourg, Luxembourg 1536

Sthree Luxembourg is a part of Sthree PLC, a publicly listed & global staffing organisation providing staffing solutions & specialist services in the following fields: IT, Banking & Financial Services, Life Sciences, Energy & Engineering. Sthree Luxembourg operates on the Luxembourg market via their brand Huxley.

Huxley Luxembourg started their staffing activities in 1999 and opened their first physical office with 6 employees in 2011 with 1 staffing division. 8 years later and 1200 successful staffing assignments later we have moved offices, grown from 6 employees to 20 and have now 3 full grown staffing divisions.

Our office is located in the city centre, close to the palace of the Grand Duke, on walking distance from literally everything.

At this moment our eldest staffing division : the permanent staffing division, is ran by Marie Bianchi, who has 7 years of experience as recruiter in the field of accounting & finance for the Luxembourgish market. Marie is running an IT & Financial services recruitment team.

At the moment we are looking to hire a new Huxley family member to work closely with Marie on a well-defined market segment.

In this role you will be a 360° recruiter.

Identifying & developing a client portfolio, with whom you will maintain a professional relationship through prospecting, follow - up calls, meetings, networking events
Identifying the hiring needs from your portfolio and selling the services of Huxley
Identifying & constantly building a candidate portfolio with skills, competences & experience into the field of your client portfolio
Interviewing applicants for the roles you are marketing via the different channels we are using and we are not yet using
Consulting applicants & clients on the current market trends & conditions
Acting a staffing partner for your clients & candidates with a range of services where the human being is central
A large part of your role will equally involve a large after sales process

The ideal candidate is/has

Determined ; you have an experience where you had to go through a lot of learning prior to be able to do the tasks but you managed to bit through and became successful
Honest ; as building trust is one of our operating principles, no need to explain to you that trust is the hardest to gain and the easiest to lose
A team player ; he/she will always put the general benefit prior to his own
Customer oriented ; a candidate of today is a client of tomorrow
Commercial acumen ; you easily make contact and are fluent in English and French
Market knowledge; you can explain the eco system of the GD of Luxembourg
Organised ; fail to plan is plan to fail

We do not care about your degree, your background all we care about is you and your future. So if you have what it takes to become a member of the Huxley family, don't hesitate to reach out to us.

Sthree Luxembourg is acting as an Employment Agency in relation to this vacancy.