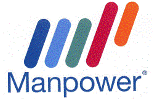 (Senior) Administrative Assistant - Manpower Office People
Luxembourg
Manpower is recruiting for one of its clients in Luxembourg, a European Institution:
(Senior) Administrative Assistant (M/W)




Your tasks:
Managing telephone coverage, mail/document distribution, diary scheduling and all other logistical requirements for the Head of Division and the team;
Assisting in the accurate preparation, finalization and distribution of letters, notes, complex reports, graphs and presentations;
Handling contacts with promoters, intermediaries and other bank directorates, drafting routine correspondence and editing materials including presentations;
Responding independently to diverse inquiries and making decisions choosing among multiple courses of action according to set instructions or ensuring allocation of enquiry to an appropriate individual to resolve the issue;
Organizing filing systems both electronic and on paper and ensuring effective and accurate filing of all electronic and hard copy documents and other information for easy access and retrieval;
Distributing and circulating information, reports or status updates to keep all concerned parties informed;
Serving as a primary point of contact for own team;
Assisting in the preparation and logistical planning for various events.
Your profile:
Secondary level education completed with a 2-year certification in a relevant field;
At least 3 years' relevant professional experience;
Good command of standard computer tools. Experience in working with Business Objects, large database sets will be considered as an asset;
Excellent knowledge of English, both in writing and speaking and a good command of French. Knowledge of another European language would be an advantage;
Ability to prioritize and to work with tight deadlines;
Having excellent interpersonal skills, you can work independently as well as within a team;
You are rigorous with attention to detail, with sense of initiative and problem-solving approach.
Interested in joining a European Institution? Please apply on line.
Your application will be treated with the strictest confidentiality.