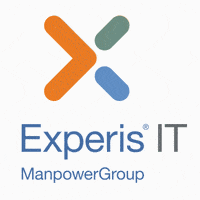 Security Engineer (M/F) - EXPERIS IT Luxembourg
Luxembourg
 
SECURITY ENGINEER (M/F)
For one of its clients, Experis IT Luxembourg is currently looking for a Security Engineer.
You have already a board experience in Security auditing ?
You want to move to the next step of your career ? 
You are interested in working in a large company and have new responsibilities ?
Then we may have the right opportunity for you !
Your responsibilities
As Security Engineer you will be responsible of :
•                  Collecting organizational and technical needs
•                  Identifying and defining security solutions adapted to customer needs
•                  Developing processes, policies, standards and procedures related to information security according to recognized standards and good practices, according to customer needs and requirements
•                 Identifying, assessing, analyzing and managing risks related to information security in different contexts and customer needs
•                 Defining KPIs and other metrics
•                 Performing organizational and functional audits using recognized or in-house standards
•                 Managing projects in safety.
Your profile
•                  You have an IT or relevant field degree
•                  You have some knowledge in Information Security Management Systems (ISMS) and the standards of the ISO / IEC 27000 family in particular ISO / IEC 27001 and ISO / IEC 27002) as well as other standards related to information security (NIST, PCI, …)
•                 You have some experience in Risk analysis and associated methodologies (EBIOS, ISO / IEC 27005, ISO 31000, etc.)
•                  You have some knowledge of the legal and regulatory aspects in force in Luxembourg
•                   You are able to train and raise awareness on information security
•                  You have a basic knowledge of the architecture of information systems and security measures (e.g. firewalls, security baseline for information systems, wireless architectures, databases)
•                  You master standard office tools (eg Microsoft Word, PowerPoint, Visio, Excel, Project, etc.)
•                  Having security certifications is an advantage (CISSP, CISM, CISA, ITIL, ISO, GSEC, etc.) as is membership and participation in professional associations related to information security (CLUSIL, ISACA, …).
•                 You have interpersonal and editorial skills and you enjoy teamwork in an international environment. You are able to carry out complex consultancy services independently.
•                  You are fluent in French and English; Luxembourgish and German are an asset.
If you are interested by this opportunity do not hesitate to send us your application at the following address : recrutement.it@experis.lu