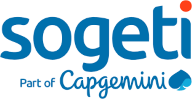 Security Analyst – Level 2 and 3 - Sogeti Luxembourg SA
Luxembourg
SOGETI is looking for a SOC Analyst to join our company.
As part of the Cybersecurity department composed of smart & dedicated people like yourself who make an impact with both internal and client stakeholders, you will be involved in some of Luxembourg's most innovative projects, from our Security Operation Center in Bertrange.
You will be part of a key team of cybersecurity professionals, supporting full lifecycle cybersecurity operations for our customers.
Joining SOGETI means taking a giant leap forward in your career, working with the Best & Brightest that will support your talent.
At SOGETI, consultants can work with a variety of different customers, tools and methodologies; something that would otherwise take many years to gain.
Your challenge:
Handle escalated cybersecurity incident:

Lead advanced investigations on security alerts and report based with an emphasis on quality and accuracy and always according to SOC process;
Write reports detailing the findings making sure a clear summary is available for an executive as well as a detailed explanation for any technical contact;
Determines and supports remediation and recovery efforts;

Respond to assigned requests;
Design full cycle use cases (purpose, documentation, design, response);
Suggest any improvement based on analysis made;
Leverages emerging threat intelligence (IOCs) to identify affected systems and the scope of the attack;
Be able to provide solution using various tools (SIEM, scripting, SQL, Regex…);
Perform active threat hunting through client event logs searching for an unknown security breach on regular basis;
Support and cooperate with other SOC teams;
Keep up to date on latest Cybersecurity technics and threat;
Be able to manage multiple daily tasks while following agreed SOC processes at the same time;
Participate in 24/7/365 "on-call" duties;
Skills & Requirements
Qualification:
Knowledge of computer science: algorithms, data structures, databases, operating systems, networks, and tool development (not production-quality software but scripts);
Ability to communicate; write clearly and speak authoritatively at different levels of technicality, depending on the kind of audience (business leaders or technical operators);
Understanding of security operations concepts: perimeter defense, BYOD management, data loss protection, insider threat, kill chain analysis and security metrics;
Customer oriented;
Fluent in English, French would be an asset.
Education:
3+ years university degree in IT and willing to learn in a challenging & innovative environment.
About the company
SOGETI: A PRESENCE IN MORE THAN 100 LOCATIONS AROUND THE WORLD
Founded in France by Serge Kampf in 1967, Sogeti, part of Capgemini group, focus on the growing local IT market with over 25,000 people in 15 countries.
With more than 50 years of experience and a great expertise of the different sectors of activity, we support companies and organizations in the realization of their ambitions, from the definition of their strategy to the implementation of their operations, through our pragmatic approach, "Value in the making," and our passion for technology.
SOGETI LUXEMBOURG: 750 employees
At Sogeti Luxembourg, leading provider of technology and engineering services in the country, we support the transformation of its customers by relying on its 4 expertise: Security, Testing, Digital, and Infrastructure/Cloud.
We are driven by the conviction that the business value of technology comes from and through people. Resolutely multicultural, we strive for diversity and have therefore set up a flexible and responsive organization with 750 employees.
Why Joining Sogeti?
Joining Sogeti means taking a giant leap forward in your career, working with the Best & Brightest that will support your talent while you engage in some of Luxembourg's most innovative projects.
Consultants can work with a variety of different customers, tools and methodologies; something that would otherwise take many years to gain.
Career Development and Training opportunities: We believe that business success is intrinsically linked to your career success.
We want to ensure that when you are on client site that you have the best opportunity to deliver to the highest quality - therefore continuous training is key. As a rapidly growing and evolving business, we offer many opportunities to people who want to learn and stretch themselves. We promote people on merit not tenure. We recognise and reward people for upholding our values and high standards as well as delivering results for our clients and our business.
Thought Leadership & Award-Winning Innovation: If you are a focused individual who wants to continually develop and work alongside industry thought leaders, then you can be part of SogetiLabs which is our Think Tank, a network of over 150 technology leaders from Sogeti worldwide. This is our trend lab that looks for new evolutions driven by new technology. Sogetilabs also carry out in-depth international research about current and future trends, give insight into the impact and application of business and consumer technology. SogetiLabs is part of Applied Innovation Exchange, Capgemini Group's worldwide incubator for innovation.
Competitive salary and benefits package: It includes advantageous fringe benefits (Company car, fuel card, meal allowance, tech conferences...).