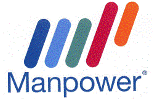 Projects – Associate Analyst (m/f) - Manpower Luxembourg
LUXEMBOURG
Projects – Associate Analyst (m/f)
Manpower is recruiting for one of its clients in Luxembourg, a European Institution:
Projects – Associate Analyst (m/f)
Accountabilities:
As part of a multi-disciplinary team, the Life Science Monitoring Analyst will:
• Ensure timely reception of project information from promoters, collaborating with other Bank directorates, and analyses data received. Check that it fulfils physical monitoring requirements, and take the necessary actions if information has not been received or needs complements;
• Prepare the required project progress reports (PPRs) and project completion reports (PCRs) according to the guidance provided by the project contacts;
• Support the contact persons in responding to various queries or complaints related to LS projects financed by the Bank;
• Support the Department Procurement Advisor in relevant tasks related to procurement including document management;
• Carry out regular quality checks (on accuracy, consistency, etc.) in the IT systems. Attention to detail is a must.
• Conduct background research on health statistics and / or disease areas including relevant incidence and prevalence data, standard of care, respective development pipeline etc. Ability to summarize these findings in a concise matter in English is necessary.
Qualifications:
• University degree preferably in a life sciences or health economics or demonstrated equivalent relevant professional experience
• At least 3 years of relevant professional experience
• Excellent knowledge of typical office IT applications including good knowledge of Excel
• Clear and concise oral and written expression.
• Good analytical and numerical skills.
• Results-oriented and capacity to work under pressure.
• Ability to work independently.
• Excellent knowledge of English and a good command of French.
Interested in joining a European Institution? Please apply online.
Your application will be treated with the strictest confidentiality.