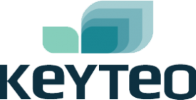 KEYTEO - IT Project Manager - Keyteo Luxembourg
Luxembourg
Your mission
As the IT Project Manager, you will be integrated in the Program & Project Management Unit and will be responsible to deliver on time, in budget and in scope this essential project.
Your mission will be to :
Structure the project (inventory of IT tools done) in line with the CBS migration project and in consideration of the criticality of the IT tools for the business;
Manage the migration of the existing IT tools thereby finding the right approach between simple suppression, adaptation, rewriting or alternative solutions;
To report on project progress, ensure coordination with the different business lines and IT, as well as with the CBS migration project team.

Your Profile
You are proficient in structuring, planning, monitoring and managing projects and taking the required actions to remediate deviation (strong drive) and you have a strong business delivery focus (partner to the business);
Proven experience (10 years) in managing large and multiple projects within the financial sector (data and risk areas) and excellent organizational skills. Given the nature of the project, you must have experience with IT and/or end-user computing tools. Ideally, you already managed a similar project for another client;
Ability to work well under pressure with a proactive approach including managing multiple deadlines and changing project scope/direction;
Strong soft skills and ability to motivate and negotiate effectively with key employees and client groups to take desired action;
Excellent stakeholder management and presentation skills ;
You are hands-on and have a strong drive to get things done;
Fluent in English (must) and French, verbally and written. Any other language will constitute an advantage.
KEYTEO is an international and independent group, which grows in a cooperative spirit.
Being determined to evolve through an open communication, our employees are directly involved in the center of our projects. We are sure : by forming a team, we will be able to achieve our common goal !
KEYTEO also supports companies in the optimization of their performance. Our expertise in the Digital Transformation and Fintech fields allows us to make the link between our employees, knowledge and our clients expectations.
The human size of Keyteo ensures the flexibility and a close collaboration between our teams. Moreover, our main values accompany our actions in order to realize to best your projects.
> TRANSPARENCY: because the mutual trust is important to move forward!
> FRIENDLINESS: because special touch and mutual help can boost solid relationships!
> PASSION: because we are fully motivated by the ambition to meet your expectations!
If you need more information about our company, our consultants, our undertaken or projects, please do not hesitate to contact us so we can arrange for a deeper discussion.
For more information please find the links below :