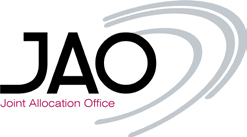 JAVA Developer - Joint Allocation Office
Luxembourg
Company description
Joint Allocation Office (JAO) is a service company that facilitates the electricity market by organizing auctions for cross border transmission capacity.
Jobdescription
Description
The JAVA developer will provide support to the IT systems and being in charge of monitoring, reporting troubleshooting and development/deployment of new tools.
He/She is knowledgeable of all computer systems and networks in the organisation. He/She shall ensure the proper maintenance and deployment of the systems.  He/She will be in charge of new JAVA developments.
The JAVA developer functionally reports to the IT Manager and is under the Chief Operations Officer department.
Responsibilities
First point of contact for internal users and supporting company staff in case of IT related questions;
Troubleshooting external user issues and providing second level support where appropriate;
Providing resolution for ongoing IT issues;
Developing JAVA tools and applications to facilitate JAO's business processes;
Participating in Disaster Recovery Tests;
Making suggestion and implementing improvements of internal IT related risks and help mitigate them;
Deploy applications through different environments;
Maintain and support business applications following existing procedures.
Requirements
Must have Requirements
Experience with :
LINUX server
Databases (Oracle/MySQL/MSSQL/PostgreSQL..)
JAVA Enterprise framework
Application support troubleshooting / analysing / providing solution
Fluent in English with excellent written and spoken skills.
Nice-to-have Requirements
Technical skills
Knowledge of IT systems and networks;
User support and troubleshooting;
JAVA development
Soft skills:
Analytic reasoning;
Solution oriented;
Excellent communication skills;
Open mind with an interest in discovering root causes and solving problems.
Any additional language will be an asset.
Benefits
We offer
We offer an attractive benefit package and an opportunity to work in multi-cultural company.
13th month
Health insurance
Pension plan
Public transportation allowance or parking tickets
€50 per month for sport
31 holidays
Lunch vouchers (€10.80)
€1000 training allowance per year
Application procedure
Apply now via the 'Apply' button.