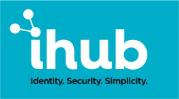 IT Service Owner - I-HUB S.A.
Kayl
i-Hub S.A. is a Luxembourg based company set-up to provide a technology-based KYC solution to the financial and non-financial sectors.
We are currently recruiting an IT Service Owner
Your Responsibilities
Managing application within OpenShift and Linux environment
Providing second level support and escalating/dispatching if necessary
Releasing preparation and deployment
Being the point of contact with IT services providers
Supporting developers in Ops tasks
Setup of monitoring and alerting systems
Supporting tracking and documentation of details of problems, status of service requests, and resolutions
Contributing to the continuous improvement of IT service management, project management and resource management processes and practices
Supporting the execution of disaster recovery and business continuity processes
Your Profile
A Bachelor's degree in Computer Science and relevant IT experience of minimum 2 years
Excellent verbal/written communication skills in English and French, any other language will be considered as advantage
Team player and a proactive personality
Your Response

If you are interested in this position, please send your CV and cover letter in English to the following address: recruitment@i-hub.com Your application will be treated in the strictest confidence. i-Hub S.A. is an equal opportunity employer, welcoming applications from all members of society, irrespective of gender, religion, beliefs, disability, age, sexual orientation, nationality, race and ethnicity.

Please note that regarding i-Hub's obligation to implement internal control procedures as a PFS support company, you will be asked to provide us with a copy of your criminal records (Bulletin N°3) during the recruitment process.

Data Protection notice
By replying to this job offer, you acknowledge that i-Hub S.A. will process your personal data within the context of the recruitment process (in accordance with Art. 6 (1) b) of GDPR). i-Hub will act as data controller and your personal data will be shared internally with the persons involved in the recruitment process.