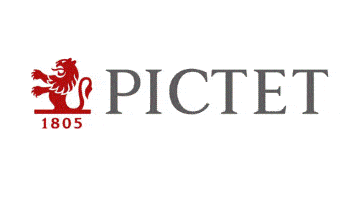 Head of Investment Controlling - Banque Pictet & Cie
Luxembourg, Luxembourg 1855
Pictet is an investment-led service company, offering wealth management, asset management and related services. We do not engage in investment banking, nor do we extend commercial loans. We are a partnership of seven owner managers and our principles of succession and transmission of ownership have remained unchanged since foundation in 1805. With more than CHF 509 billion in assets under management or custody at 31 December 2017, Pictet is today one of the leading Europe-based independent wealth and asset managers.

Headquartered in Geneva, Switzerland and founded there, Pictet today employs more than 4,200 people. It has 27 offices in: Amsterdam, Barcelona, Basel, Brussels, Dubai, Frankfurt, Geneva, Hong Kong, Lausanne, London, Luxembourg, Madrid, Milan, Montreal, Munich, Nassau, Osaka, Paris, Rome, Singapore, Stuttgart, Taipei, Tel Aviv, Tokyo, Turin, Verona and Zurich.

Job description:



Your team

 

As part of the Risk & Compliance Department, and reporting directly to its head, you will be mainly responsible for conducting investment-restriction activities and related IT projects.

Your role

 


Responsibility for implementing limits for the different types of investment funds (mainly UCITS and AIF);
Interpreting and monitoring investment restrictions and policies as defined by law, regulations and contracts for different funds;
Daily analysis and monitoring of compliance with investment restrictions;
Coordinating the various projects aimed at developing the unit, both in terms of work processes and projects connected with the control tools used by the unit.
Involvement in producing and reporting indicators, risk analyses, possible overruns and executive summaries for the various stakeholders concerned (FPS Europe Executive Committee, fund managers and Boards of Directors);
Maintaining contact with fund managers, outside management companies or internal clients as well as with auditors (both internal and external;
As team head, you will be responsible for leading the team, managing its IT projects and supervising and training its staff.
Your profile


University degree (BAC+4/BAC+5) in Finance, Economics and/or Risk Management.
Seven to ten years' proven experience in the fund industry, working in the field of investment restrictions.
Proven experience of managing teams over several years.
In-depth knowledge of the different businesses involved in the investment fund industry (custodian bank, transfer agent and fund administration), of financial products (in particular derivatives) and of financial markets, as well as of risk management techniques.
Substantial knowledge of activities connected with monitoring of compliance with legal and regulatory provisions and investment restrictions (CSSF procedure 2002/77).
Written and spoken fluency in French and English.
Knowledge of German would be a plus.
Your sense of initiative and attention to the quality of your work coupled with excellent interpersonal skills and the ability to cope with stress will be major assets. Your colleagues will also appreciate your flexibility about working hours together with your ability to work well as part of a team.
Note
We will not accept any CVs via agencies