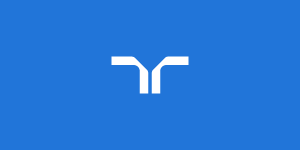 Financial Administrator (m/f) - Randstad Luxembourg
Luxembourg
For one of our clients, a European Institution located in Kirchberg, we are looking for a:

                                                              Financial Administrator
                                                                 Temporary/Interim

To cover for a maternity leave, we are looking for a motivated and skilled Financial Administrator to provide financial, administrative, and clerical services. S/he will perform the day-to-day processing and filing of administrative expenses, mainly staff expense claims, and invoices. The candidate will also provide support in other administrative tasks, such as checking corporate credit card statements and maintaining internal documentation. The candidate should also provide user support for the system in place to facilitate the procure-to-pay (P2P) process.
The selected person will work in the area of Controlling and Financial Administration under the coordination of the Lead Senior Officer. S(h)e reports to the Head of Finance and Control.

KEY ACCOUNTABILITIES
• Provide administrative support to ensure the efficient processing of expenses in Oracle Fusion
• Verify and monitor travel expense reimbursement requests as well as other expense claims according to the expenses policy
• Verify expenses in the accounts payable system (Oracle Fusion) in compliance with defined policies and procedures
• Manage and monitor the performance of the services provided by the Institution's travel agency
• Monitor execution of payments and reconciliations of credit card statements
• Maintain the Institution's corporate credit card program
• Identify areas of improvement and proactively propose actions/solutions
• Support the P2P process and its enhancements
• Uses technology to support quality and efficiency
• Maintain internal policies and written procedures

KEY BACKGROUND & EXPERIENCE
• At least 3 years of professional experience in a relevant field (accounting, corporate services, back office or others)
• University Degree in a relevant field (ideally in business administration or accounting)
• Knowledge of software applications/databases and reporting tools used in the specific area (ideally Oracle)
• Proficiency in Microsoft Excel
• Successful experience in working with external service providers
• Knowledge of accounting principles (IFRS and EU-GAAP) is considered an asset
• A university degree in Business Administration is considered an asset
• Fluency in writing and speaking English is required, any additional language would be a plus

KEY COMPETENCIES
• Excellent interpersonal and communication skills. Ability to interact with tact and diplomacy
• Detail-oriented
• Strong service orientation
• Strong commitment and proactivity
• Open for new technology
• Team player
• Ability to work quickly and accurately in a fast-paced environment
• Ability to organise and prioritise work and perform multiple tasks simultaneously while adhering to deadlines
• Strong sense of confidentiality and discretion

Duration: 3 months, with possibility of extension.

Interested? Don't hesitate to apply online!