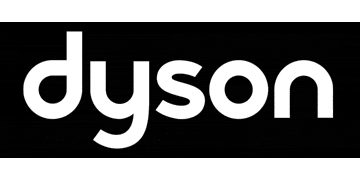 European Commercial and Sales Executive - Dyson Ltd
Luxembourg, FR
European Commercial and Sales Executive
Dyson is a global technology company founded in 1993 in Malmesbury, UK. Over 12,000 people, including James Dyson himself, spend their days strategizing, inventing technology and telling the Dyson story to the world. It's all about better ideas and better technologies to solve other people problems.
Description
Starting inour Paris,Cologne, Malmesbury or Amsterdam office you'll take responsibility for a diverse and challenging range of marketing, digital, retailand sales missions in your first year. After this, it's expected you'll take your skills and experience to a different European office like Milan, Madrid, Vienna or Zurich to drive commercial performance further afield.This is not like any other programme; it will flex with the business need, keeping you challenged and accelerating your marketing career.
Market Overview
Dyson offices can be found across Europe and beyond into the Asia-Pacific, Americas and more recently the Middle East. With over 12,000 people worldwide and ever-expanding still, Dyson is making its mark in key cities around the world. Our European offices are home to close-knit teams all dedicated to make a difference for the future of our global company. From fighting fierce competition to finding new ways to sell the Dyson story to consumers, our European hubs certainly have a difficult task on their hands.
Function Overview
Our Marketing, Communications and Sales teams launch our latest machines to the world, bringing our problem-solving technology to life in engaging ways. Thankfully, we don't need marketing gimmicks or clichés because we have fact and engineering superiority on our side. Our in-house agency ensures consistency in brand, advertising, packaging, retail, events and digital across our global markets. As a recent graduate, you'll be right in the mix, working with specialists in all areas and just like our engineers, you'll be challenging convention to turn great ideas into reality; innovating across our markets.
Accountabilities
In your role you'll be assigned to specific projects which we call 'missions'. Defined by business needs as they arise, no two 'missions' will be the same, but they will all be dynamic, broad and demanding. It is this flexible approach that enables us to grow our business, and accelerate the development of our most talented people. Whilst we cannot prescribe here exactly what you will be doing, you could expectto work in these teams:
Branding and Marketing
Support Marketing Managers with launching our new technology and building our brand and category understanding. You will also be involved in the evaluation of projects and campaigns, organising communication audits at first execution stage and post launch issuing details of ways to align with campaign kit and improve integration.
Retail Activation and Sales
Drive our retail presence in all channels, ensure premium and brand compliant presentation and communication through retail fixtures. Develop activation methods how to engage best with our consumers to make them experience and understand our products. Work with our Field Sales team or National Accounts team to develop and widen your business acumen.
Digital Analytics
One of the fastest growing commercial functions at the very heart of understanding how well social marketing performs and its contribution to the business. Working cross functionally, use cutting edge analytical tools to provide reporting and insights to shape future strategy.
Each 'mission' will have a Sponsor, clear objectives for delivery in a given time period – becoming a product expert, gaining in depth understanding of Dyson technology and bring this to life for consumers as required.
Starting in one country you can expect to achieve 1 to 2missions in the first 12months. As you learn more about us, and we about you, you should expect movement during your second year to do brilliant things in another European market. 
Skills
Expectations are high from day one so you will need to be able to network, work autonomously and show resilience. You'll need to have or be expecting a degree in any subject discipline. Some experience of a busy, deadline-driven environment would be great. But it's not vital – we'll teach you everything you need to know. It's all about showing a passion for marketing, sales and digital and the Dyson reputation. You will however need to be fluent in English and at least one other European language. We'll expect a lot from you. And no day will be the same as the last.
Benefits Overview
Dyson monitors the market to ensure competitive salaries and pension contributions. Beyond that, you'll also be invited to join a company bonus scheme, enjoy a Dyson pension, healthcare and a competitive amount of annual leave. But financial benefits are only the start of a Dyson career. Rapid professional growth, leadership development and new opportunities abound, driven by regular reviews and dynamic workshops. And with a vibrant culture, flexible working hours, the latest devices and a relaxed dress code reflecting our engineering spirit, it's an exciting team environment geared to creativity, innovation and ambition.