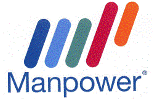 Corporate Services – Operational Assistant - Manpower
Luxembourg
Manpower is recruiting for one of its clients in Luxembourg, a European Institution:
 
Corporate Services – Operational Assistant
The (Senior) Operational Assistant provides transversal day-to-day operational assistance to support administrative, procurement, contract and claims management activities throughout the Building & Logistics Department (BLD), that require the application of standard procedures and/or execution of non-standard tasks
Your tasks:
Contribute to the preparation of procurement documents, follow-up of the approval flow of those documents, and liaise with operational divisions/units on those topics
Contribute to the continuous improvement of the processes and procedures of the Unit within the area of support activities in liaison with the Quality Assurance team
Follow-up and monitor the use of Framework Agreements (FA) throughout the Department
Follow-up contract claims and penalties processes
Support the team in overseeing the electronic document filing and management in order to ensure that the structure for procurement, and contract administration is in line with best practices and information can be retrieved easily
Provide general assistance on the procurement process whenever necessary
Follow-up on contracts' budget consumption and compile regular reporting on this consumption
Support in the execution of standard and/or some non-standard of day-to-day administrative and operational tasks
Suggest ways to enhance work organization and effectiveness
Provide operational support to the team members whenever necessary
Contribute to the periodic activity reporting, dashboards and annual reports

Your profile:
At least 3 years of experience in an administrative support role in the domain of facilities management, logistics
At least 3 years of experience in procurement and contract management would be an advantage
Good knowledge of contract management
Good knowledge of EU procurement regulations and practices
Sound knowledge of Microsoft Office tools (Word and Excel). Experience with specific information systems such as GED, PeopleSoft Financials, Business Object would be considered an advantage.
Excellent command of written and spoken French and English.
Interested in joining a European Institution? Please apply on line.
Your application will be treated with the strictest confidentiality.